Cheapest Real Estate Investment Property in the World
Ever wonder why so many foreign investors are gobbling up U.S. Real Estate investment property? The reasons are many (if you would like to count the ways check out our post "USA Real Estate Is A Great Investment for Overseas Buyers") and everyone is talking about all the reasons. This infographic however may sum it up better than any of them.
Take a look at the cheapest real estate in the world. US real estate proves to be some of the best priced property of the world. Interesting! You will want to look deeper at this chart of cheap real estate: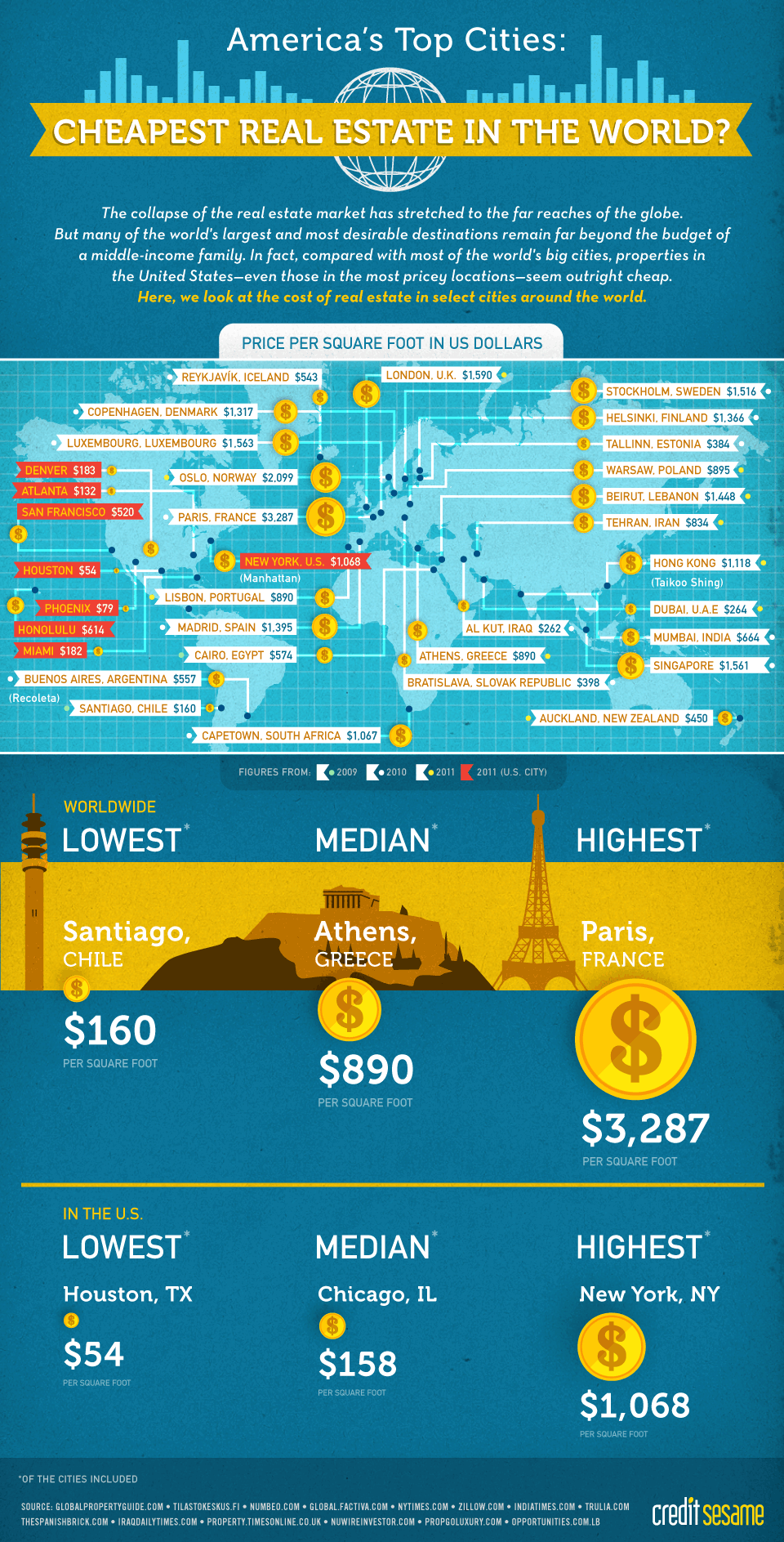 Real Estate Infographic Provided by CreditSesame.com
---
Search US Property Listings - Updated Weekly
We KNOW that the biggest problem investors have is finding current, active listings that are available for sale RIGHT NOW. Our list is updated weekly and has ONLY currently listed US Investment Properties for sale.